Are you making your Christmas wish list?  Looking to drop hints onto your clueless family members about what kind of birthday gifts to get you?  Or maybe you just feel like going shopping (hey, I can relate to that!)
If you want to do a professional looking job on backyard construction projects (front yard, too, for that matter), there are certain essential tools needed.  Sure, you can rent them.  But wouldn't it be more cost effective and downright convenient to have them tucked away in your garage, work shop or tool shed?  Then you can pick away at these exterior DIY projects whenever you have the time (and energy).
Whether it's a deck, fence, shed, patio or routine grounds maintenance, these tools are must-haves in any DIY enthusiast's bag of tricks.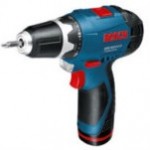 1)    Cordless Drill – I remember a woman I knew who had an epiphany about this handy tool.  She finally discovered that it wasn't only a drill, but with the simple twist of a keyless chuck and change of bits, her cordless drill became a power screwdriver.  What versatility!  What practicality!  You can learn from her and get one of these – an 18 volt model is preferred.  And don't forget extra Lithium Ion batteries and a dependable charger.  Enough said.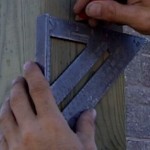 2)    Speed Square – This handy measurement and marking tool is essential for all things construction related.  If you will be building anything at all within your property, you'll need a speed square.  And a package of carpenter pencils to go with it.  FYI – these make for great stocking stuffers.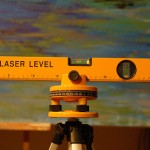 3)    Laser Levels (and other laser tools) - Who doesn't want a laser?  I mean, these are fun and practical.  How much better does it get?  You can find torpedo laser levels for those tight jobs, rotary laser levels for all around fun and dot laser levels for targeting more than one point at a time.  For backyard projects including grading, fences, walls and decks, the rotary laser level is likely your best bet.  Don't forget a tripod.  And for even more space age fun and super accurate measurements, look at the Laser Distance Measure from Johnson.  Worth every penny for getting distances bang on.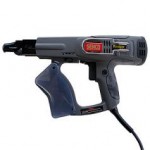 4)    Screw Gun – This tool is essential, and not just because it make you feel manly to use a gun.  This little baby will save you countless hours and enormous amounts of frustration as well.  The Senco DS200-AC is a favorite, ideal for everything from wooden decks and fences to those drywall and flooring projects you're planning inside the house.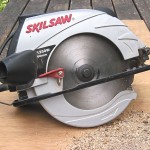 5)   Circular Saw – Every carpenter or handyman needs a good circular saw.  Heck, you really should have more than one.  Cordless is best, although the blades are generally smaller than their corded cousins.  Look for a brand that includes a laser guide to keep your cuts straight.  And buy good, quality blades – you'll never regret it.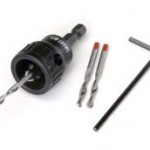 6)    Specialty Bits – A masonry bit is handy to have for drilling through patio stones and other rocks.  Want to make your own garden fountain?  Get a masonry bit and have at it.  If you have any ideas about working with composite or hardwood in your yard you will need a Smart Bit.  For both pre-drilling and counter sinking, this item is worth its weight in gold.  Maybe even more.  The Smart Bit also eliminates that annoying characteristic of composites called mushrooming.  For the smoothest, cleanest finish on your composite deck board a Smart Bit is essential.


There are a lot of other important tools for backyard DIY projects, but this list will give you a good head start.  Print it off and tape to your fridge, kitchen cabinet or even the bathroom mirror.  There are no extra points for subtlety.  With these must-have tools in hand, it's time to get cranking on that award-winning deck you've been dying to build.
Leave a reply:
You must be logged in to post a comment.